How To Design Attractive Blog?
Hello everyone! I presume that you have already setup your own blog as posted in the earlier tutorial. Today we shall discuss on 'How To Design Attractive Blog?'. This discussion on the following basics:
·         Changing your blog's design
·         Installing new plugins/features
·         Making your blog Search Engine friendly
Changing Your Blog's Design (Themes & Layouts)
Changing your blog's Design is very easy with WordPress blogging platform. It uses design templates called "Themes".
There are over 2,000 professionally designed, fully-customizable and free themes, premium themes to choose from – so you've got a lot of options. You choose your themes and layouts as per your choice.
Install new plugins
/features
When you log in for the first time, you'll see a dashboard or admin panel that looks something like this: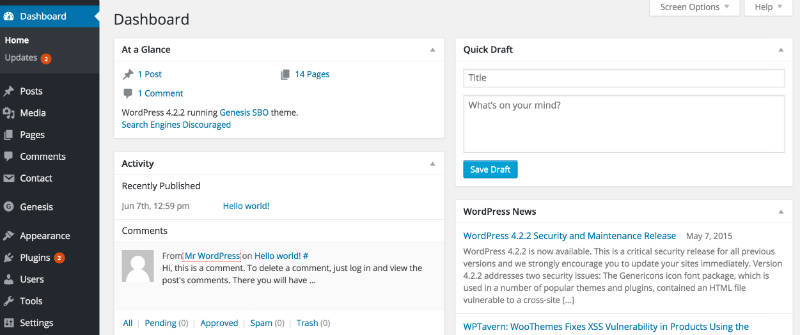 Mouse-over the "Appearance" tab in the WordPress sidebar, and then click on "Themes".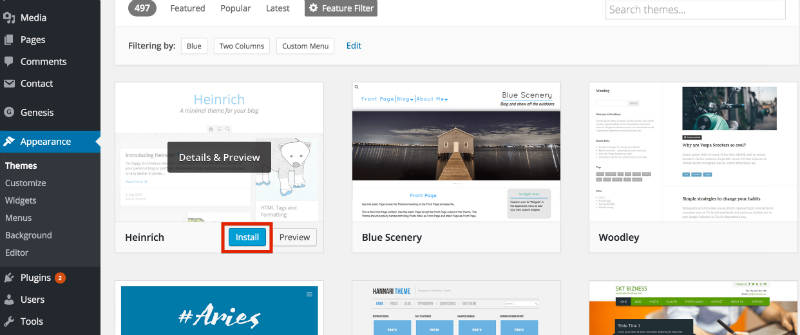 You can select the themes which you like. You can change your theme later if you wish to change it. You click on the "Add New" button at the top, or the great big "Add New" square to start searching for a theme.

Now, you'll see tabs where you'll find featured popular and brand new themes, as well as a "Feature Filter" and search bar.

When you've found a theme you like, click "Install". Once the theme has been installed, all that's left to do is click "Activate" on the next screen:

Configuring your blog to be Search Engine friendly
There are some things you'd need to do to make your blog more search engine friendly. Search engines do not like two things:
1.      Ugly and clumsy URL-s – http://yourblog.com/2012/04/topic-a/author-Karen/how-to-start-a-blog. A much better way is to use: http://yourblog.com/start-a-blog
See the difference? One is filled with irrelevant information and the another one is short, clean and neat.
In order to change your links to a more cleaner, click on the "Settings" -> "Permalinks" and use the following settings: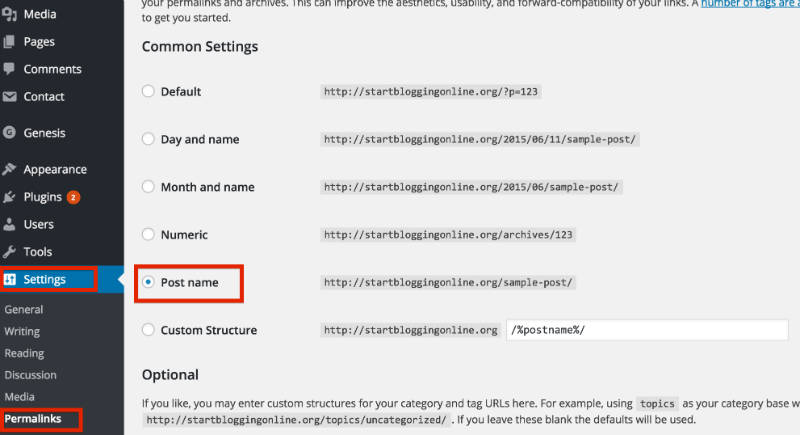 2. Spam comments – Unfortunately, lots of people want to leave automate spam comments on your blog. They do that for couple of reasons – to get people from your blog to their blog and to advertise their services/products.
To avoid that, make sure you moderate your comments. Here's how to do that: Go to "Settings" -> "Discussion" and tick those two options.

If you have found this article as informative and useful please do not forget to this kind gesture by sharing it with your friends on social media like Facebook, twitter, email, Google+ and so on.
Please follow and like us: